Regular price
Rs. 1,199.00
Regular price
Rs. 1,200.00
Sale price
Rs. 1,199.00
Unit price
per
Sale
Sold out
Are you risking your newborn's health and making the toddler less immune ?
According to UNICEF report less than 29% newborns are exclusively breastfed in India. The statistics is alarming as in India most of the new mothers suffer from pregnancy complications. New mothers suffer from stress, lifestyle problems and malnutrition. That's why not only they are unable to breastfeed the new born child but they take months (or sometimes lifelong) to recover post pregnancy.
So in this way the newborns are deprived from nature's most nutritious food "mother's milk" or breast milk. Due to this newborns in India are more exposed to infections and diseases like pneumonia, childhood obesity, type 1 and type 2 diabetes, leukemia, and sudden infant death syndrome.
As mothers aren't able to produce milk, doctors prescribe for formula milk which is very costly on your pocket and formula milk can never match the nutrition which your child gets from breastfeeding. Breastfeeding is called the world's best nutrition. A newborn baby typically should be breastfed at least up to 3 years to achieve a lifelong strong immunity and free from diseases.
 Lactomagic is FSSAI approved, trusted by doctors and loved by mothers.
Each packet of Lactomagic will serve you 7-8 days. So you spend only Rs. 43-50 per day on your health, which is less than the price of your baby's diaper.
You can mix 2-3 scoops of Lactomagic in warm milk or water and drink it, and it tastes absolutely awesome.
It is a complete vegetarian product.
Sugar free variant of Lactomagic is also available which is safe for diabetics.
Breastfeeding is a blessing for both mother and baby. Lactomagic ensures that your breast milk supply is properly ensured and maintained.
It is a herbal remedy that contains natural sources of calcium along with several essential herbs to replenish lost nutrients during pregnancy and provides proper nutrition post pregnancy.
Lactomagic ensures every mother is able to give world's best nutrition to her baby through her breast milk and ensure a lifelong strong immunity to her baby. The best gift for a baby is a strong foundation of right nutrition. Lactomagic ensures this and stands strong with each mother in her motherhood journey.
Additional information:

Weight: 250 g of each packet
Dimension: 22.6 × 15.8 × 0.5 m
Ingredients:
Herbs and Spices 52% ( Shatavari, Long piper, Ashwagandha, Yashtimadhu, Fenugreek, Cinnamon, Cumin seeds, Fennel seeds, Carrom seeds )
Millets and cereals 34% ( Jowar, ragi, Bajra, Corn, Wheat, Rice, Barley )
Pulses 12% ( Green Gram, Bengal Gram, Sago )
Things to take care:
Best Before – within 24 months from the date of manufacture.
Store in a cool and dry place.
How to use
Add 2-3 scoops of Lactomagic, in 1 glass of lukewarm milk, 3 times a day. Stir well and drink.

It can be mixed in milk with other ingredients of your choice to make delicious shake.

You can use it to make lactation cookies, cake, brownies, etc. 

It can also be taken with water.
Dosage: As directed by your physician or dietician
 Click on Add to cart to buy
View full details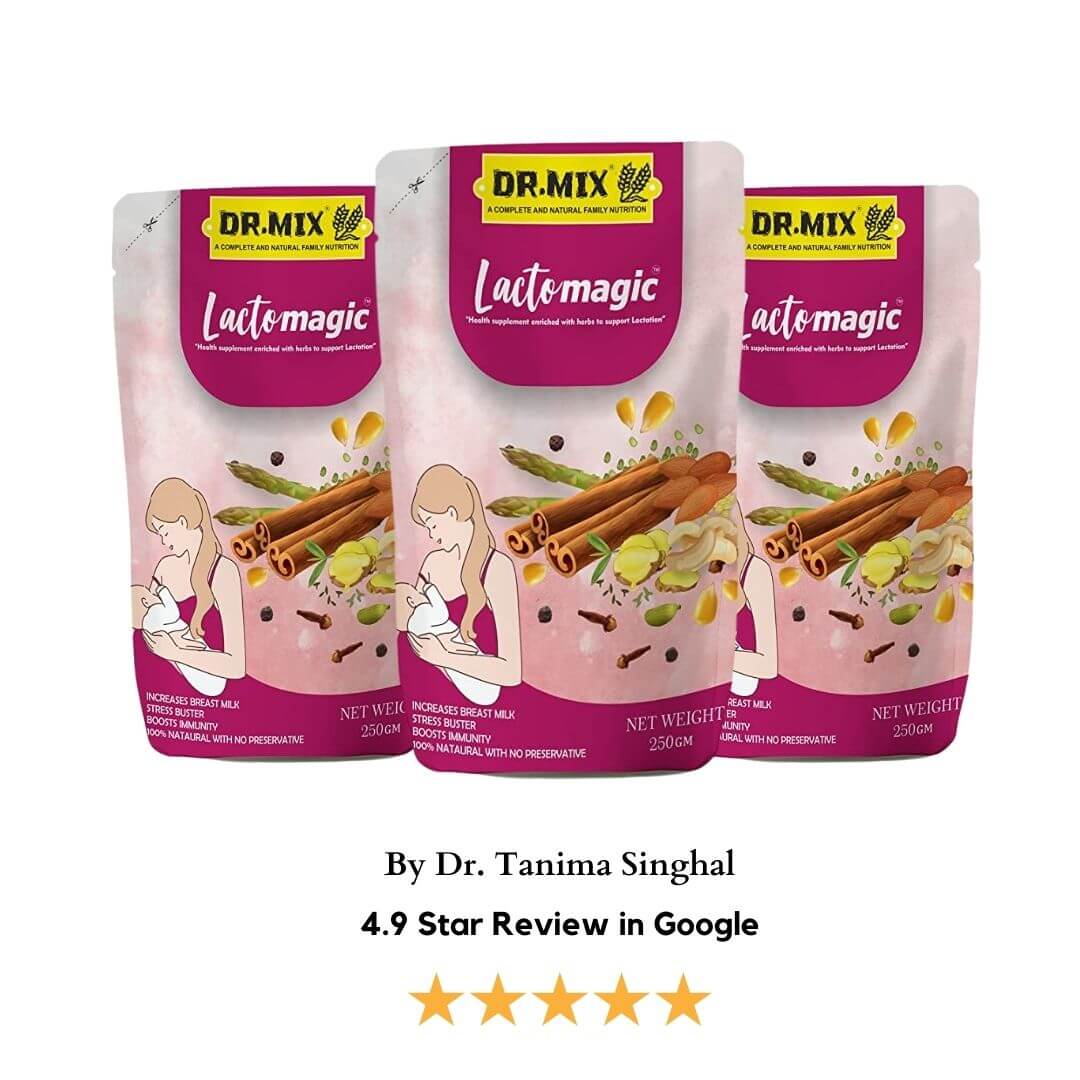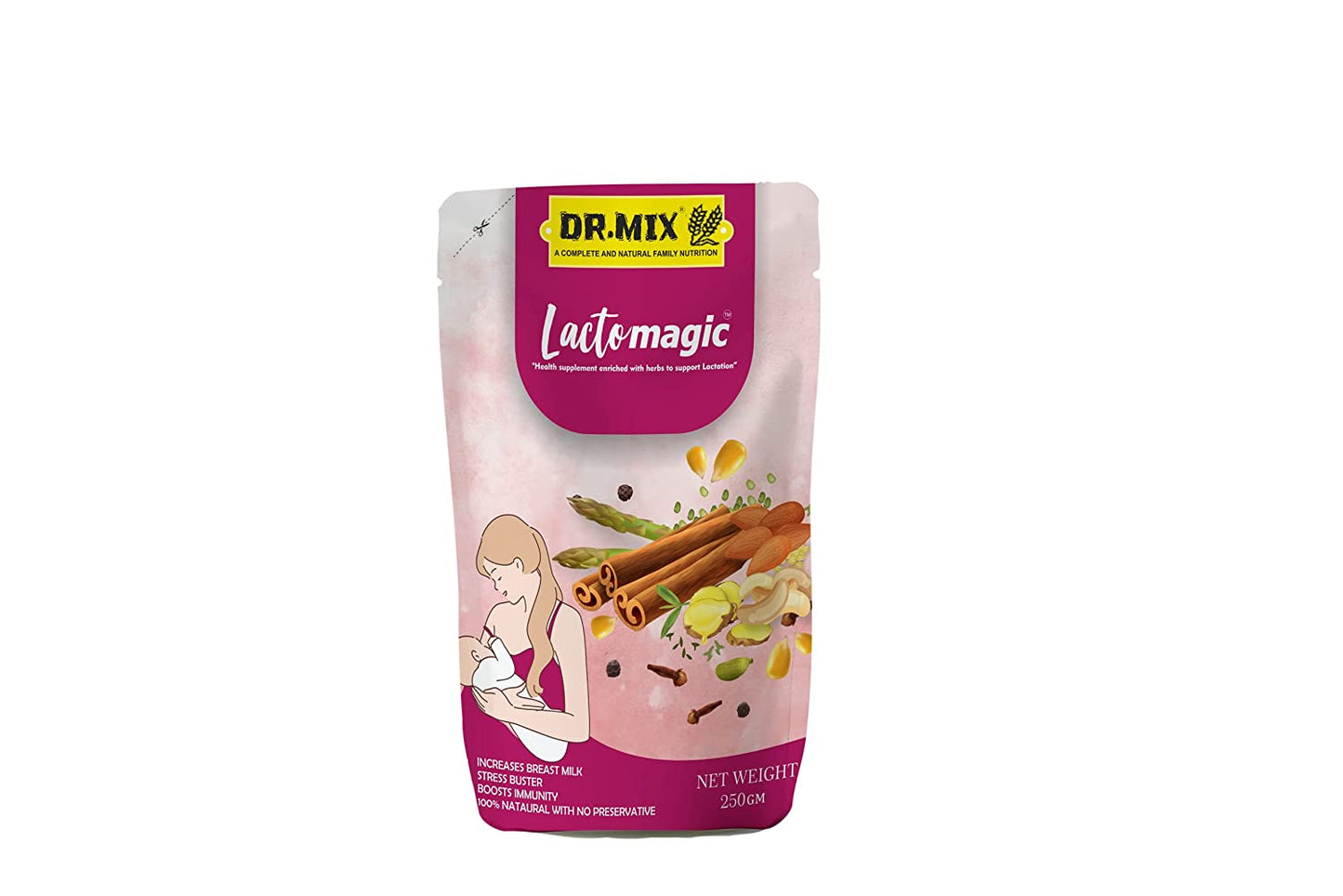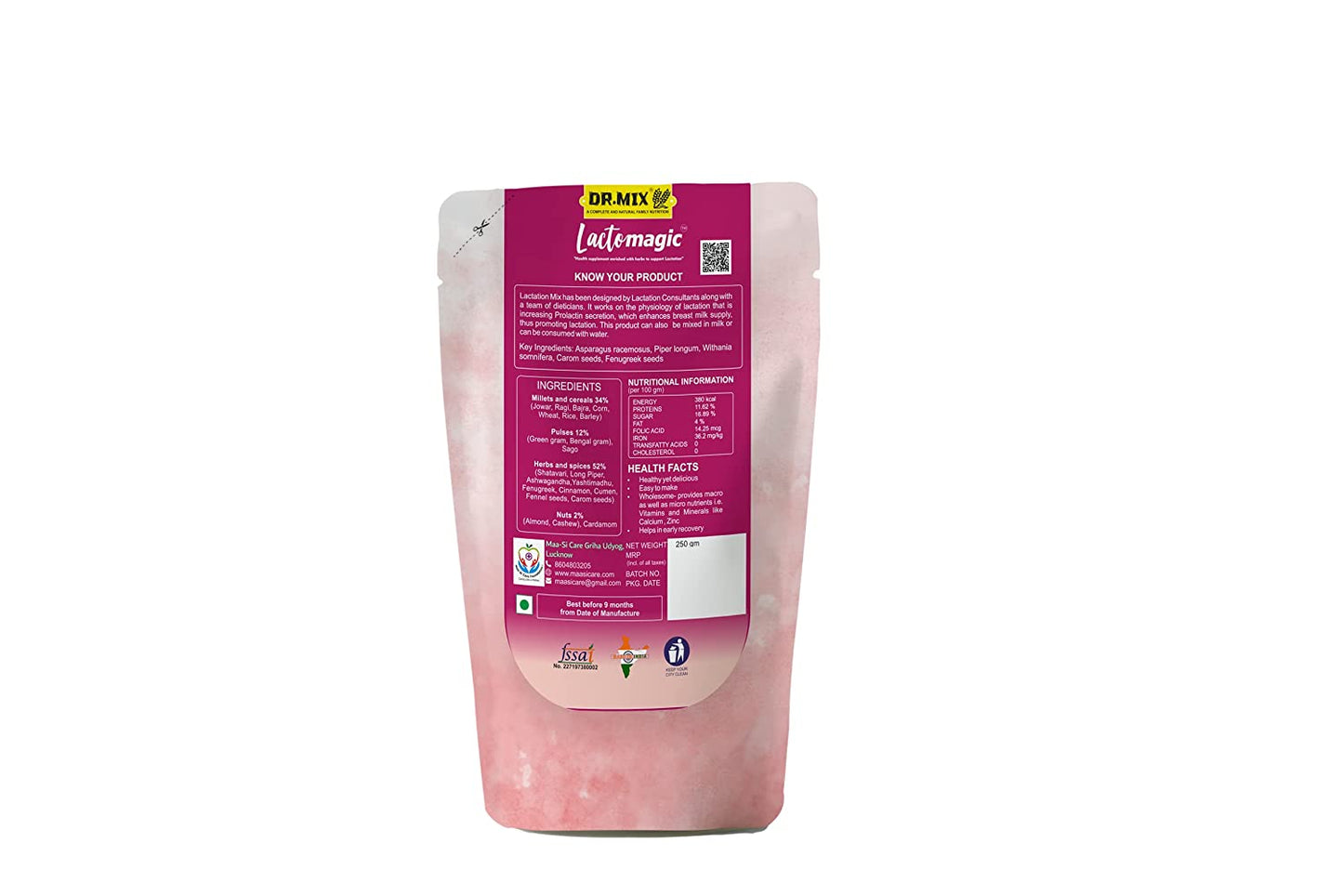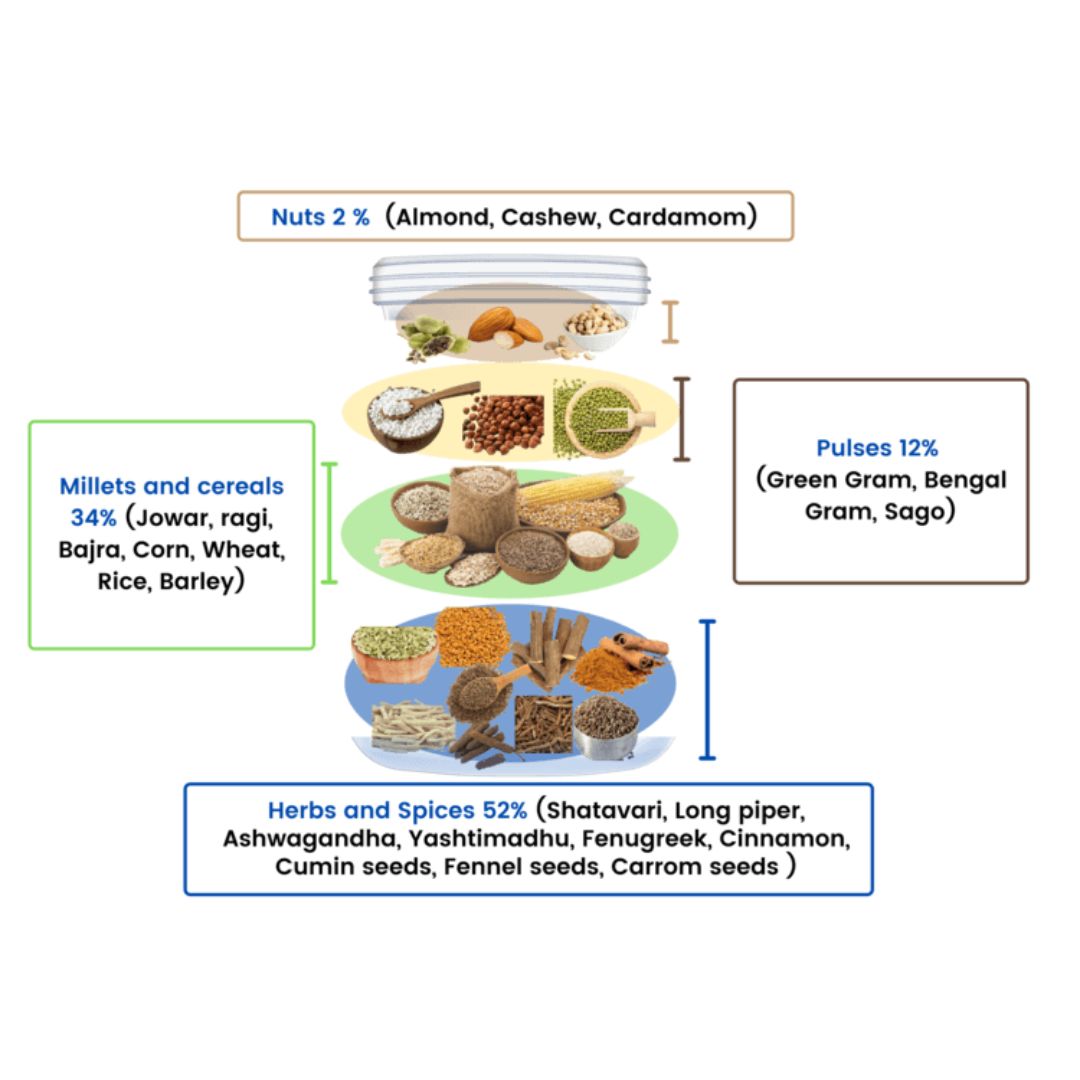 More Details
Delivery in 2-7 Days

Orders are shipped out within 24 hours and delivered in 2-7 days
Quality Checked

We ship out every order after 7 step quality check and verification
Best Customer Support

✅ Express Shipping in 2-7 Days

✅ Phone, WhatsApp & Email Support available

✅ Tracking Number for every order

✅ Safe Payments - SSL Secured safe payments
Fssai Approved
Safe Payments

FSSAI Approved

Indian Product

No Preservatives